The correct spelling of a name can be quite important when searching for products and services online, don't you agree ?
Here at Mawson Floors we've seen a number of variations of the spelling of our name including Morson, Moreson, Moorson, Mooreson, Mawrson and Mowerson.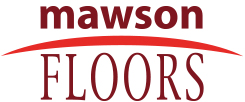 We don't mind too much, but wouldn't it be a shame if you couldn't find us when you needed us !
Why not add us to your Browser's Bookmarks/Favorites right now and save the time and frustration when you're next looking for a great Carpet and Flooring Company.
Please check out our Testimonial page and see a selection of comments for both Domestic and Commercial installations we have received.
Thank you to all those who have taken the time to write a testimonial, it is very much appreciated.