Big news this week is the new range of Click Engineered Wood flooring from Mawson Floors.
Our Engineered Wood flooring can cost a little more than solid wood but it does makes for a more stable floor with much less chance of movement such as expanding, contracting, bowing and cupping. This is due to the extra high density core which offers improved stability, greater impact resistance and improved efficiency with underfloor heating.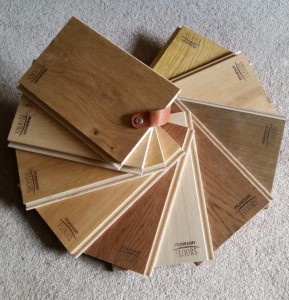 The wood is sourced from the heart of the Forest of Tronçais in France, a region which produces an unusually fine textured, unblemished oak, then hand finished in Britain for unrivalled quality control.
No volatile solvents are used in the manufacturing process and formaldehyde emissions have been reduced to negligible levels.
The floors are finished with natural, VOC free, Rubio Monocoat non toxic oils to further protect the air quality in your home.
The Mawson Floors range of Engineered Wood flooring is easy to maintain and isolated scratches or damaged areas are very easy to repair.